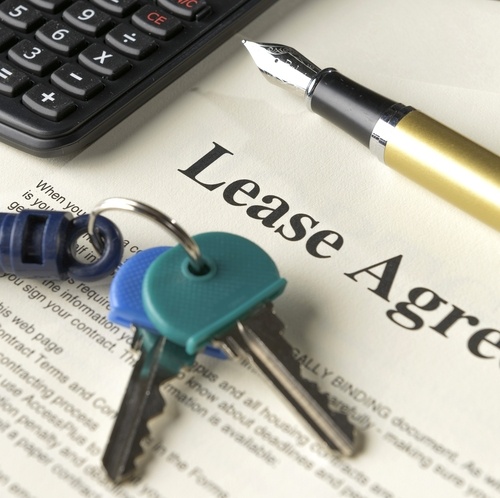 Is it time to sell your rental property, but you're not sure how to deal with the current tenants? If you're a landlord, selling a home that is currently occupied is not as straightforward as a traditional sale. It's important to know what a tenant's rights are, and how best to handle the transition. Here's a rundown of what you need to consider.
The type of lease your tenant signed
If your tenant is on a month-to-month lease, check state law to determine how much notice you need to give them to vacate. Typically 30 to 60 days.  In California, ending a month-to-month tenancy can be done with proper written notice.  You must give 60 days advance written notice that the tenancy will end if the tenant or residents have lived in the rental unit for a year or more.  However, you must issue a 30 days advance written notice if the tenant or resident has lived in the rental unit less than one year, or if the landlord has contracted to sell the rental unit to another person who intends to occupy it for at least a year after the tenancy ends.
Conversely, if your tenant signed a fixed-term lease, you are obligated to let them live out the term of the lease. The lease can only be terminated early if it is stipulated in writing, or if the tenant has violated any terms of the lease.
Showing the property
If you have a difficult tenant, it may not be in your best interest to show the property while it is still occupied. An unhappy tenant likely won't do you any favors, least of all getting the home clean and ready for a showing. If your home doesn't look its best to potential buyers, it could impact the number and quality of the offers you receive.
On the other hand, if you have an agreeable tenant, you may be able to work out a situation where you can show the property while it's occupied. It's easier for potential buyers to imagine themselves living in a home that is occupied, as opposed to one that is vacant. Be aware that you need to give proper notice to your tenant before you, an agent or potential buyers stop by. This is typically at least 24 hours.
Selling to an investor
If you're interested in selling your property before your tenant vacates, you might consider selling to an investor. In most cases, investors will be thrilled to know that the unit is already rented. The new owner is obligated to honor the current tenant's lease, so you won't have to worry you're kicking anyone to the curb.
Selling to the tenant
If your tenant is quite happy living in the home, it's possible that they would be interested in buying it. This can be a win-win situation for everyone. But what happens if your tenant doesn't qualify for a mortgage? In that instance, you could offer seller financing, where the new owner makes payments to you instead of the bank.
When all else fails
If you find yourself in a position where your hands are tied, you do have other options. First, you can offer a discount on rent to get your tenant to cooperate about showings. A little break on their monthly expenses might encourage them to be amenable to interruptions and to keep the home clean. Second, you can offer to pay your current tenant to leave by essentially buying them out of their lease. You can also offer to pay their moving costs and security deposit at their next place.
Feel free to contact me with any questions you might have regarding selling rentals, 1031 exchanges, or anything real estate.