Home Tip #7 Make Your Cabinets and Drawers Work Harder
Reduce counter clutter and make the most of your kitchen space with these clever ideas to make your cabinets and drawers work harder.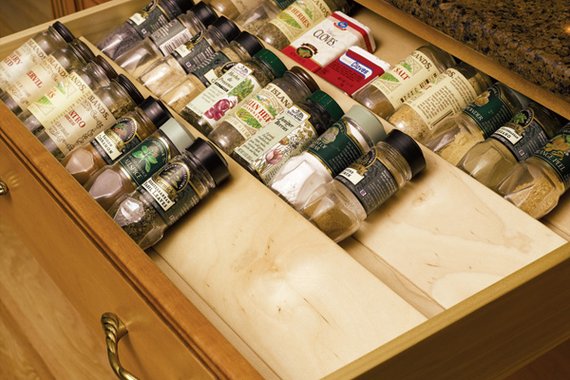 Keep that jumble of little jars and tins off your counter and hidden away in a drawer. This clever spice rack insert ($60 for a 16-inch-wide rack) fits most standard drawers and easily can be trimmed to fit odd sizes. The angled shelves hold spice jars so it's easy to read labels.  For this item and other products visit Omega National Products.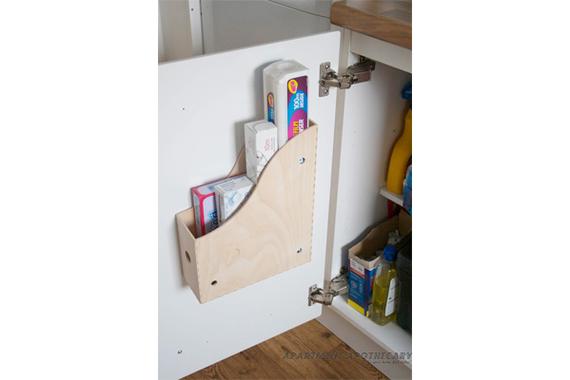 Magazine filing box ($5) makes a handy holder for odd-size items, putting them close at hand when the door is opened. Note that the second shelf of your cabinet has to be recessed for this trick to work.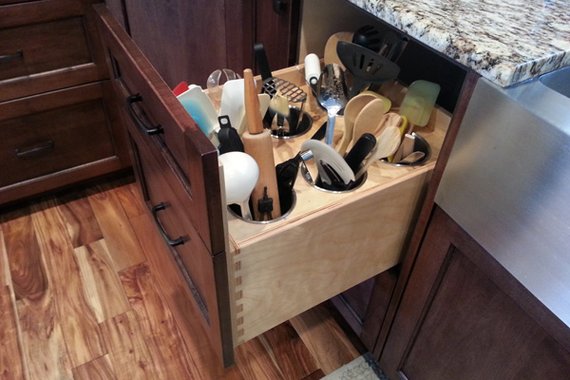 The makers of these cabinets devised a utensil drawer. They purchased stainless steel crocks ($15) online, and fitted them into circular holes cut into a plywood insert.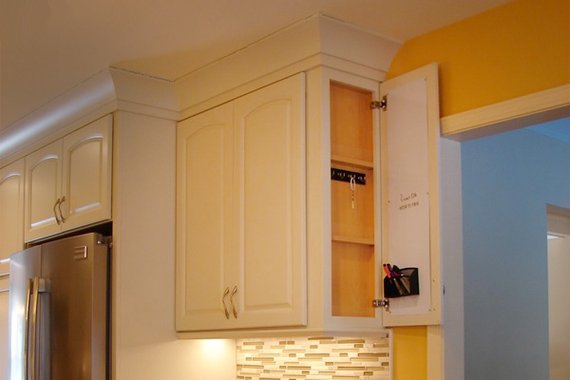 You can squeeze extra storage out of your kitchen cabinet design — if you know where to look. This narrow cabinet fits unobtrusively on the side of an upper cabinet and opens to reveal a key rack and message board.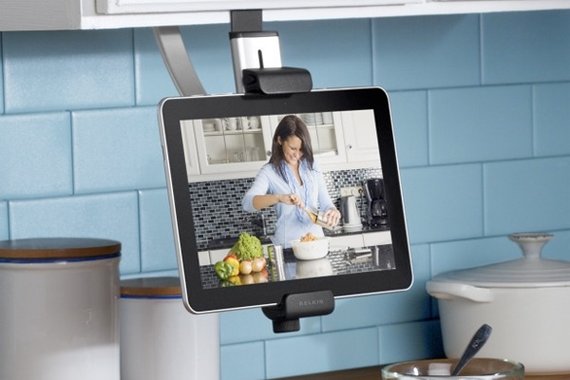 Keep your favorite tablet apps front and center without using up counter space. Adjustable media holders ($50) clamp securely to upper cabinets so you can conveniently keep recipes and YouTube cooking instructions right at your fingertips.
For product info visit Belkin Intl.